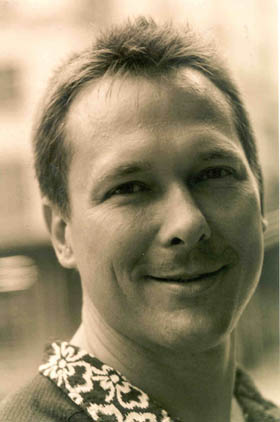 Trip Henderson - Harmonica
"The Monarch of the Mouthharp"
(Shlomo Pescoe, NYC 2001)
Trip Henderson has been playing American roots music on the harmonica since settling in Morgantown, West Virginia in 1976. His style is a fusion of the old-time fiddle tunes and early rural blues of the Mountain State, and the barroom rhythms of honky-tonk and Chicago blues. Trip has performed with The Sun Records Rhythm Section (Elvis Presley's band), Bo Diddley, Bruce Springsteen, Otis Rush, John Sebastian, Homesick James, BB King, and bluegrass and folk legend John Herald among many others. In 2001 he had the honor of playing "Amazing Grace" alone on the stage at Radio City Music Hall with the mighty Wurlitzer Organ for the premier of "The Face: Jesus in Art".
Currently working for Thirteen/WNET New York as their Director of Special Events, Trip is back to playing Old-Time and Bluegrass music in and around New York City.